Home contractor arrested a second time among legal troubles | News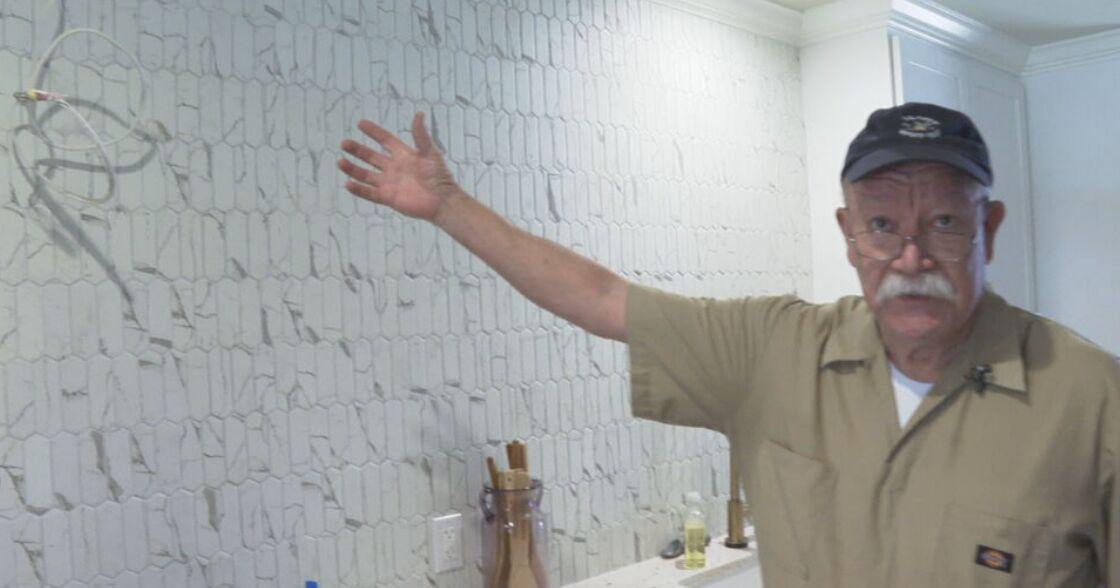 SHREVEPORT, La — He was once on top of the home builders' world in Louisiana. But now things are crumbling around Curtis Loftin.
The Shreveport contractor, who was president of the Louisiana Home Builders Association in 2019, has faced lots of legal trouble in the years since then. Loftin was arrested on March 7 for the second time in a span of about a year for allegedly defrauding clients.
Jeff Williamson and his wife complained to Shreveport police about shoddy work on their complete kitchen remodel. What should have taken two months will now stretch past two years.
"We worked really hard to get this. And saved the money to do this," Williamson said inside their partially remodeled kitchen. "This is not acceptable. I don't want anybody else to suffer like that either."
The couple says Loftin owes them about $10,000 because they had to buy and install their appliances, which they say they already paid for in the contract.
"It's not right to cheat people out of something. It's not right to take something from someone for your benefit," Williamson said.
The Williamsons say a lot of the work still has to be redone, such as painting of cabinets. They say Loftin's subcontractors used the wrong primers and did a subpar job. Paint easily chips away.
"We're convinced now that they didn't really know what they were doing," Williamson says.
He and some friends have also redone some of the hardware on cabinets themselves, such as soft-close cabinets and slide-out drawers and shelves. Williamson says he watched online tutorials to learn how.
Loftin was also charged in February 2021 with misapplication of funds in DeSoto Parish. That case is also still pending.
Lt. Reggie Roe Jr. said a Grand Cane couple filed a criminal complaint against Loftin after they discovered he had never purchased the supplies he said he was waiting on to do work on their home. The couple had a signed contract with Loftin. 
And in January 2020, records from U.S. District Court in the Eastern District of Texas show that Loftin was ordered to pay $21,448 to Glen and Debbi Greathouse of Panola County. They hired him to build a home worth nearly half a million dollars.
Curtis M. Loftin, Builder, LLC is no longer listed on the Louisiana State Licensing Board For Contractors. And his business is not accredited at the Better Business Bureau, where he has a one star rating.
One person named Merrick left a review on the BBB website. Merrick, who calls himself "a victim," goes on to call Loftin "dishonest, thieving … and the lowest type of scum."
Loftin said he would not comment for this without approval from his attorney.