Analysts Agree, May's Apartment Numbers Are Pretty Good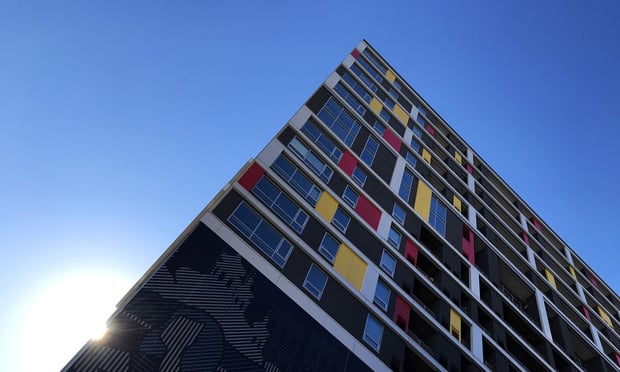 Shrugging off inflationary concerns, apartment rents in nearly every market continue to rise, setting all-time highs in year-over-year growth, according to leading apartment analyst firms' data released this week.
"May's yearly rents at the market level remain well above historical averages, despite our data showing rents moderating from the record highs posted last year," Jay Lybik, national director of multifamily analytics, CoStar Group, parent company of Apartments.com, said in prepared remarks. 
"Furthermore, the acceleration seen in the monthly data for most markets points to a solid spring leasing season in progress."
Apartments.com analysts found that Sun Belt markets continue to dominate the top 10 rent growth markets for the month of May. Notably, Florida holds the top five spots—Palm Beach, Orlando, Fort Lauderdale, Miami, and Tampa.
Once leading growth markets in the Sun Belt (Las Vegas and Phoenix) have slowed dramatically over the past month.
In Las Vegas, year-over-year asking rents dropped 350 basis points and Phoenix dropped 300 points.
While these once core Sun Belt markets struggle, Cincinnati and Northern New Jersey both lead the increases with rents up 60 and 50 basis points, respectively.
Nationally, rents month-over-month grew by 1.3%, up from 0.8% in April 2022.
Current Year's Growth Highest Ever – Except for 2021
Rent growth rose at least 10 percent year-over-year in 26 of Yardi Matrix's top 30 metros, according to a report this week from the data tracker. This performance tops every year except 2021, the company said.
Average May rents hit an all-time high of $1,680, having risen $19 in the month. Year-over-year growth decelerated by 40 basis points to 13.9 percent. That's 130 basis points off the peak in summer 2021.
The biggest gains were recorded in rapidly growing Sun Belt metros. 
Single-family home asking rent on average increased by $19 in May to $2,038; and year-over-year growth dropped by 70 basis points to 12.7 percent. 
"The single-family rental sector is expected to continue to ride strong demand, especially as home sales slow due to higher interest rates," according to Matrix's report.
Apartment List: Pace Slows, But It's Still Fast
Apartment rents are growing more slowly than they did in 2021, but at a pace faster than the years immediately preceding the pandemic, according to the latest national rent report by Apartment List issued last week. 
Year-over-year rent growth currently stands at a "staggering" 15.3 percent, according to the report, but is down from the 17.8 percent peak it showed at the start of the year.
New Rents Higher than Renewal Rents
The US apartment market is showing no sign of slowing, reported RealPage this week, despite inflationary concerns casting doubt on the US economy. Rent growth set another record high in May.
"Leasing activity remained brisk, retention high, and days on market low, as apartment renters signing new leases in May paid, on average, 19.5% more than previous residents of the same units," the company reported this week, based on an analysis of millions of units in RealPage's platform.
"The largest increases continued to come in pricier Class A and Class B units—widening the gap with the more affordable Class C apartments and renters renewing leases in the same unit continued to see big discounts compared to new renters, RealPage said.
While rent growth remains sizable across the Sun Belt, in some markets, such as Phoenix, it's moderated with replacement rents cooling from 26.1% in December to 18.8% in May.