2022 Casa for a Cause debuts during Home Builders' Showcase of Homes which continues this weekend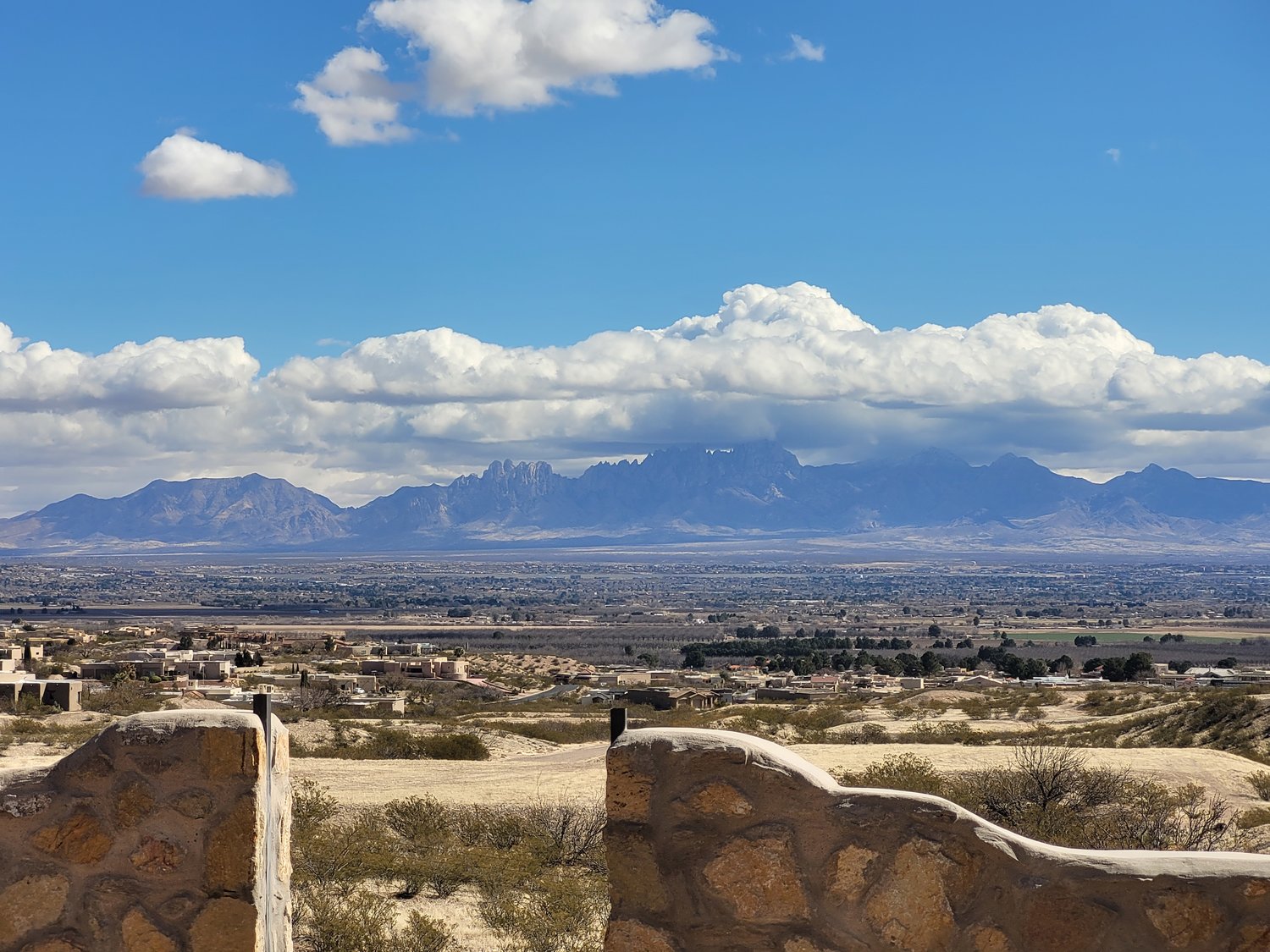 By Mike Cook
Jon Strain is not only the incoming president of Las Cruces Home Builders Association (LCHBA), his construction company, JMS Construction, is the lead contractor on LCHBA's 2022 Casa for a Cause.
That new home, which is already sold, is part of LCHBA's 2022 spring Showcase of Homes.
Located at 7025 Canyon View Lane, it is a 2,605-square-foot, single-story home, Strain said.
Construction, which began about seven months ago, has included 20-plus sub-contractors, he said, who have donated time, manpower and supplies to the project.
The projected profit from the sale of the house is $63,000, Strain said, honoring LCHBA's 63rd anniversary, which is this year. That money will be donated to local nonprofits.
Strain expressed his gratitude to LCHBA "for giving me this opportunity" and also thanked the project's subcontractors and suppliers.
Donations are still being accepted, he said.
"It's pretty satisfying," Strain said, noting that construction on the house has moved forward to completion and sale despite supply-chain disruptions caused by the pandemic.
Casa for a Cause (formerly called Anniversary House) is part of LCHBA's contribution to "better our community," the association said. Since Hakes Brothers built the first Casa for Cause in 2014 and including this year's house, LCHBA will have collected and donated more than $400,000.
Strain started JMS Construction more than 30 years ago and has completed more than 100 projects, according to the company website.
Contact Strain at 575-649-3769 and [email protected]
Visit https://jmsconstructionlc.com/ and https://lchba.com/4th-annual-anniversary-house/.
Showcase of Homes continues this weekend
The Casa for a Cause house is just one of 16 homes that are part of LCHBA's spring 2022 Showcase of Homes, which continues this weekend.
The showcase continues 4-7 p.m. Friday. May 20; 10 a.m.-5 p.m. Saturday, May 21; and noon-5 p.m. Sunday, May 22. There is a special twilight tour of select homes from 7 to 9 p.m. Friday.
Visit www.showcaselascruces.com to see the showcase.
The showcase magazine is available at LCHBA, 2825 N. Main St.
The print and online version of the showcase magazine include photos and information about all the featured homes, a map to the homes and information about LCHBA.